If you're hip with food trends, you've seen "Pancake Cereal" all over your TikTok & Instagram feed. If you have no idea what I'm talking about.. well, good thing you found this blog because I'm about to blow your mind!
The concept of "Pancake Cereal" is very simple- it's really just any ol' regular shmegular pancake recipe cooked into teeny tiny pancakes & thrown into a bowl. Dassit! This twist on everday pancakes has gone viral because as we all know- everything's much more adorable when its smaller. Am I right? I'm not wrong…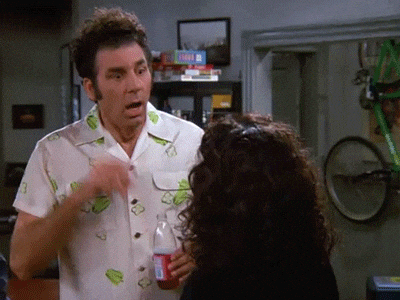 What I love about "new takes" on traditional meals like this one is how creative people get. I've seen people add everything from nut butters to fruits to coconut flakes. I've even seen some people take it a step further & add milk to their bowl… like mixed in with the pancakes. Which technically, I guess that does make it "cereal". But whatever- I'll leave toppings up to you. Scrolling through these posts really inspired me to think of how I can add my own macro-friendly spin to the mix.
So, here we go!
The first thing you'll need is patience. I had two pans cooking these mini-pancakes at the same time otherwise I would've be at my stove all day. With that being said, I do not recommend doing this in a "hangry" state. The second MUST for this recipe, is a hazelnut spread made by Muscle Cheff. This is a healthy alternative to Nutella with less calories, less sugar & its packed with protein. YES! I got this spread off of Amazon, get yours here. Between the hazelnut spread & cottage cheese, these two ingredients really helped kickstart my protein intake for the day. Gainz! Gainz! Gainz!
Protein Pancake Cereal
Ingredients
1

cup

Cottage Cheese

4

tbsp

Organic Coconut Flour

2

Eggs

1

tbsp

Vegetable Oil

1

tsp

Vanilla Extract

1

dash

Cinnamon Powder

Olive Oil Spray

2

tbsp

Sugar Free Syrup

1

tbsp

Muscle Chef Hazlenut Spread
Instructions
Whisk cottage cheese & coconut flour in a medium bowl. Add eggs & oil gently to mixture. Lastly add vanilla extract & cinnamon powder to bowl. This takes between 3-5 minutes.

Add half of mixture to piping bag. Save other half for the next day.

Heat up a non-stick pan & spray with olive oil spray. Pipe small circles on pan.

When pancake starts to "bubble" (this took about 10-15 minutes), carefully flip pancakes. The cooked side should be a golden brown.

Cook for an extra 5 minutes. Once ready, place in a bowl.

Add as many toppings as you'd like & enjoy.
I would definitely make these protein pancakes again. I'm not sure I'd make them miniature, maybe for baby cousins- but if I'm making these for me I'd definitely stick to a standard sized pancake. As of last week, I started the second part of my weight loss journey. I am on the road to losing an extra 20lbs. YES! My birthday is coming up this winter & I want to look & feel better than I did last year. Stay tuned on upcoming recipes, as this is exactly what I'll be eating to achieve this new goal.